Seven New Orleans men have been charged as members of a ring that authorities say burglarized motorcycle dealers from Lafayette to Gonzales. They were charged after a statewide investigation that was inspired in part by a massive ATV "ride out" on Fat Tuesday.
Authorities believe the men perpetrated lightning-quick thefts of ATVs and dirt bikes which they then used to take part in notorious mass rides on New Orleans roads.
More than 100 two- and four-wheelers took to Interstate 10 on Mardi Gras, effectively shutting down the highway in the New Orleans area for a while.
The May 7 gang indictment in the 23rd Judicial District, which covers the River Parishes, was announced Friday after police conducted a series of raids and arrests in New Orleans.
News quickly spread among shop owners, who said they lost tens of thousands of dollars' worth of vehicles to the burglaries.
"I'm just elated," said Richard Voivedich, the owner of Lightspeed Motorsports, in Gonzales. "Couldn't happen to a better group of guys."
Overall, the group is accused of seven burglaries or attempted burglaries, four thefts and one drug count between May 2017 and March 2018. All the incidents are listed as overt acts in furtherance of an overall conspiracy under the state's criminal street gang statute.
State Police said that as they executed search warrants on Friday, they recovered guns, stolen street bikes, a stolen 4-wheeler, a stolen Chevrolet Camaro, a pound of marijuana and about $4,000 in cash.
>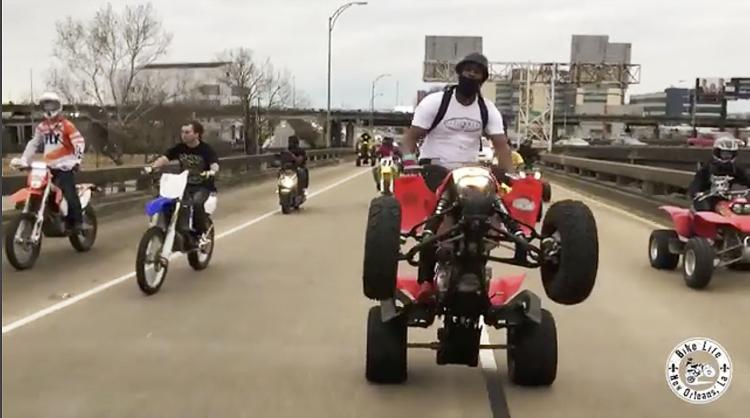 To many it's a dangerous scourge, to others a vibrant subculture, and those conflicting views on the illegal dirt bikes and four-wheelers that…
Authorities also discovered masks and tools, which they suspect were used in the burglaries.
Arrested were Jarrell Maxon, 21; Byron Blunt, 20; Jyron Ahkeem Robinson, 21; Jonathan Gonzalez, 19; Tim Lee Jackson Jr., 23; and Xavier Okoronkwo, 22. Also charged, but already in custody on a probation violation, was Christopher Esteen, 27.
The men were booked into the Orleans Justice Center but will be transported to the Ascension Parish Jail.
Although many of the crimes listed in the indictment took place last year, investigators said the probe gained a new urgency as a result of the Mardi Gras "ride out," which angered many in New Orleans with its brazenness.
"Fat Tuesday was when eyebrows were raised," said Leila Braswell, an assistant district attorney in the 23rd Judicial District, which covers Ascension, Assumption and St. James parishes. "The ride outs happened with these guys riding brand new dirt bikes and ATVs that cost a good bit of money. It raised suspicions."
Ultimately, State Police and local agencies were able to link together a series of burglaries that took place in places as far-flung as Lafayette, Baton Rouge and Gonzales but all shared a common method, Braswell said.
For Voivedich's shop in Gonzales, that method was sophisticated in its simplicity. Five men wearing masks and gloves rammed the back of a stolen U-haul into his shop the night of March 12 and scooped up five dirt bikes. The burglars were gone in 45 seconds, he said.
"This was well-orchestrated, well-choreographed, well-planned," he said. "It's almost impossible to catch individuals like that, that are that hell-bent on stealing from you."
The store lost between $20,000 and $30,000 worth of inventory, he said, "a lot for a small business."
Braswell declined to comment on how investigators linked the men to the burglaries. Yet she said they left ample evidence of their mutual association on social media.
"It's the new generation. Everything goes on Facebook, Instagram, Twitter," she said. "These guys get together and ride pretty consistently."
The investigation remains active and more charges could be brought, Braswell said.
Investigators believe the indictment should cut down on the rash of burglaries at motorcycle dealers across the state. That comes as welcome news to Mark Bould, who owns Friendly Yamaha on Airline Highway in Baton Rouge.
The shop suffered six burglaries in 2017 and another one this year, Bould said. Even high-definition surveillance cameras and a nightly "blockade" of store windows could not stop the burglars, he said.
Bould said that watching video of the Mardi Gras ride out was a tough pill to swallow.
>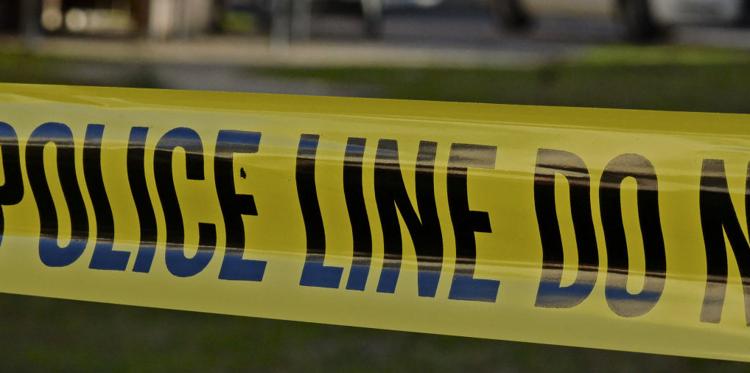 The driver of an all-terrain vehicle died in the hospital Sunday after running a red light and colliding with another vehicle, Baton Rouge pol…
"It's pretty difficult to take, to be honest. You know that your units are there, and they're doing it in broad daylight," he said.
Bould suspects that the men charged in the indictment were selling as well as riding the bikes.
"It's good to hear that finally they're going to put a stop to these guys," he said. "The law was always going to catch up with them."